First Congo provides numerous opportunities to serve others locally and afar. Read below to learn about immediate volunteer opportunities, which change frequently, as well as ones that are ongoing. For additional information or if you have any questions, contact Meredith Onion at meredith@wscongo.org or call 708.246-1900.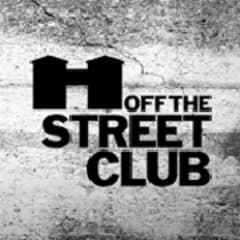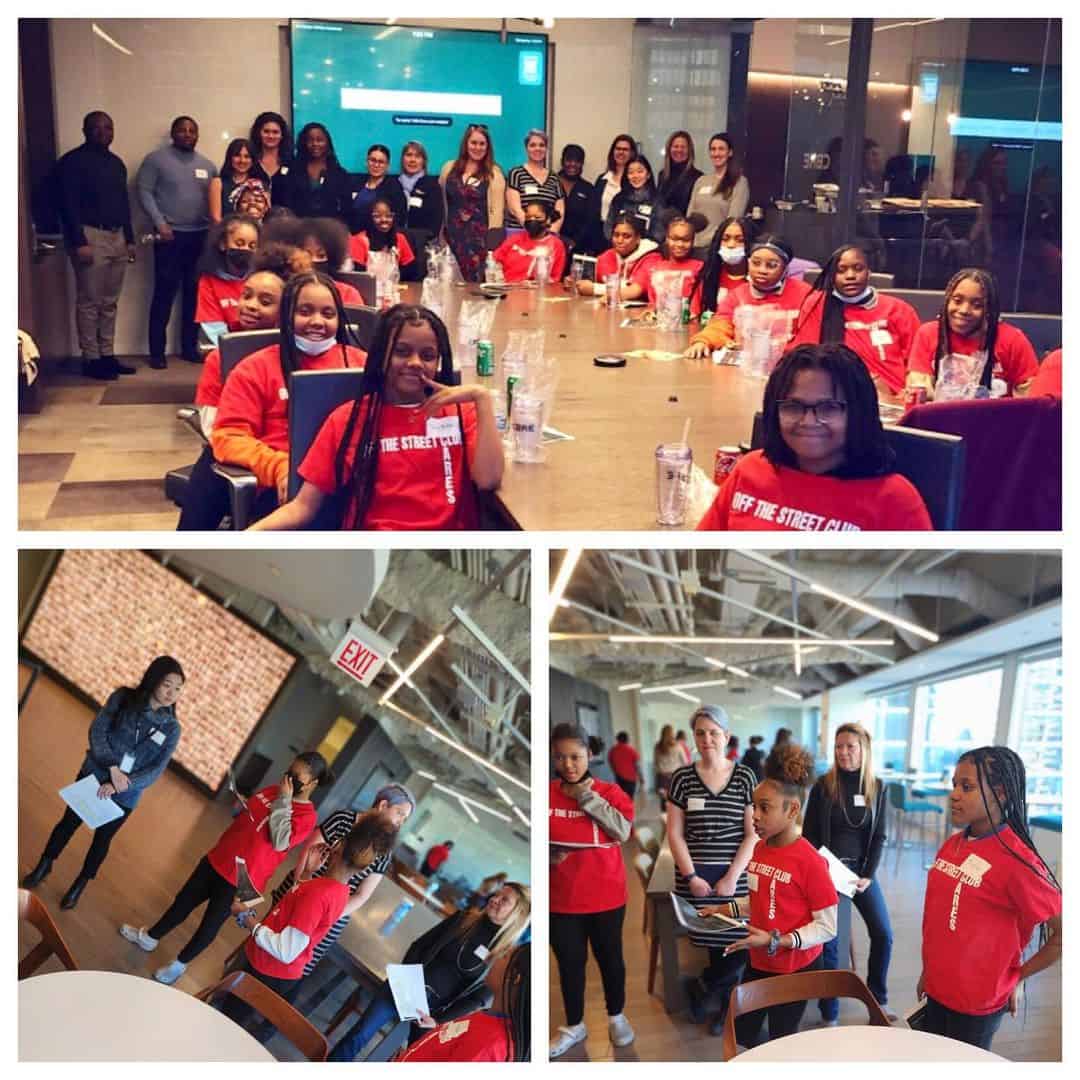 Off the Street Club
Founded in 1900, Off The Street Club is Chicago's oldest boys and girls club. We currently serve more than 3,000 kids in one of the most dangerous neighborhoods in the country, West Garfield Park. We are grateful to all our supporters, including the Chicago advertising, marketing and media community.
We are a place where kids can truly find hope. Every child seeking a safe place to go is welcome to join us for games, play and mentorship.
Just like friends, we can never have enough volunteers. Check out the many ways we can use your time at Off The Street Club.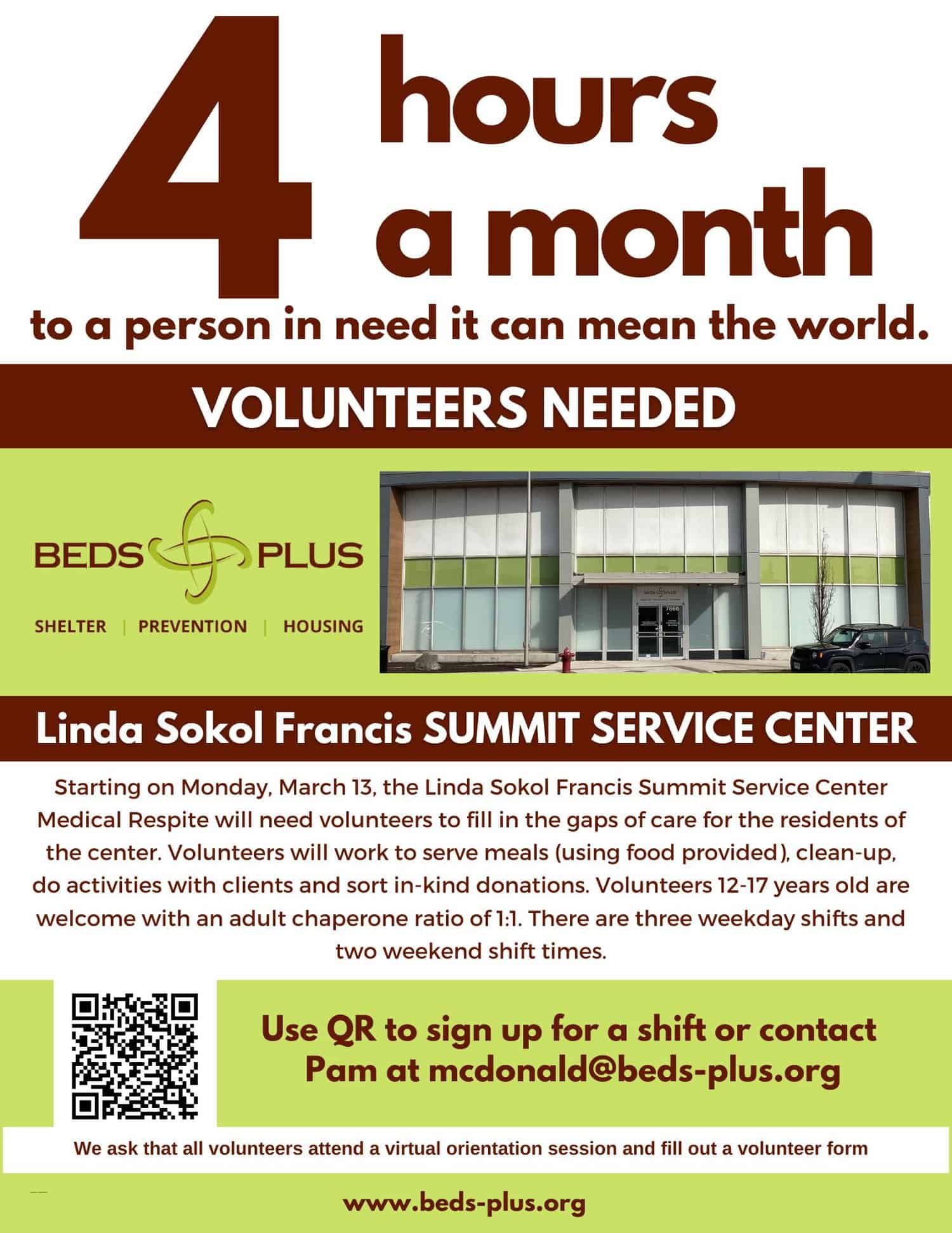 BedsPlus – 4 hours a month!
The Linda Sokol Francis Summit Service Center Medical Respite will need volunteers to fill in the gaps of care for the residents of the center.
Volunteers will work to serve meals (using food provided), clean up, do activities with clients and sort in-kind donations. Volunteers 12-17 years old are welcome with an adult chaperone ratio of 1:1. There are three weekday shifts and two weekend shift times.
If you're interested, please contact Pam at mcdonald@beds-plus.org.

Aging Care Connections
Volunteers are the lifeblood of Aging Care Connections. Only with a dedicated group of volunteers can we offer a range of programs and services every month to the more than 9,000 individuals and families we serve each year. Volunteering is a source of great satisfaction for those who participate. The following are volunteer positions available with brief descriptions.
Clerical and Data Entry. Responsibilities involve assisting administrative staff with clerical duties including filing, computer data entry, helping with mass mailings and other general office work.
Annual Gala Committee. The Sports Ball Benefit Gala is our premier annual fundraising event. Volunteers are needed to solicit silent auction items, recruit sports celebrities, package auction items, and assist on the evening of the event.
Community Outreach Volunteers: Seeking volunteers to meet with community groups, churches, and schools to share information and flyers about the Aging Well Neighborhood Program.
Congregate Meal Prep and Servers: We need weekly volunteers to help serve nutritious meals to older adults! Aging Care Connections runs a congregate meals program for older adults at Salerno's Pizzeria and Sports Bar in Hodgkins. We are looking for volunteers who are reliable and able to commit to a weekly schedule.
Congregate Meal Program Expansion: Do you enjoy working with older adults? Are you interested in legislative issues affecting older adults in our communities? Would you be interested in learning a new skill and then teaching that skill to our clients? Want to work in a fun atmosphere and participate in social activities? If this sounds exciting to you, we are seeking volunteers to work with our Congregate Meal program located at Salerno's Pizzeria and Sports Bar in Hodgkins. In addition to serving meals, this program will also host social activities which include bingo, crafts, and board games.
If you would like to volunteer, or would like more information on these opportunities, please stop by Aging Care Connections, click below to email Jan Walch or call 708.603.2243.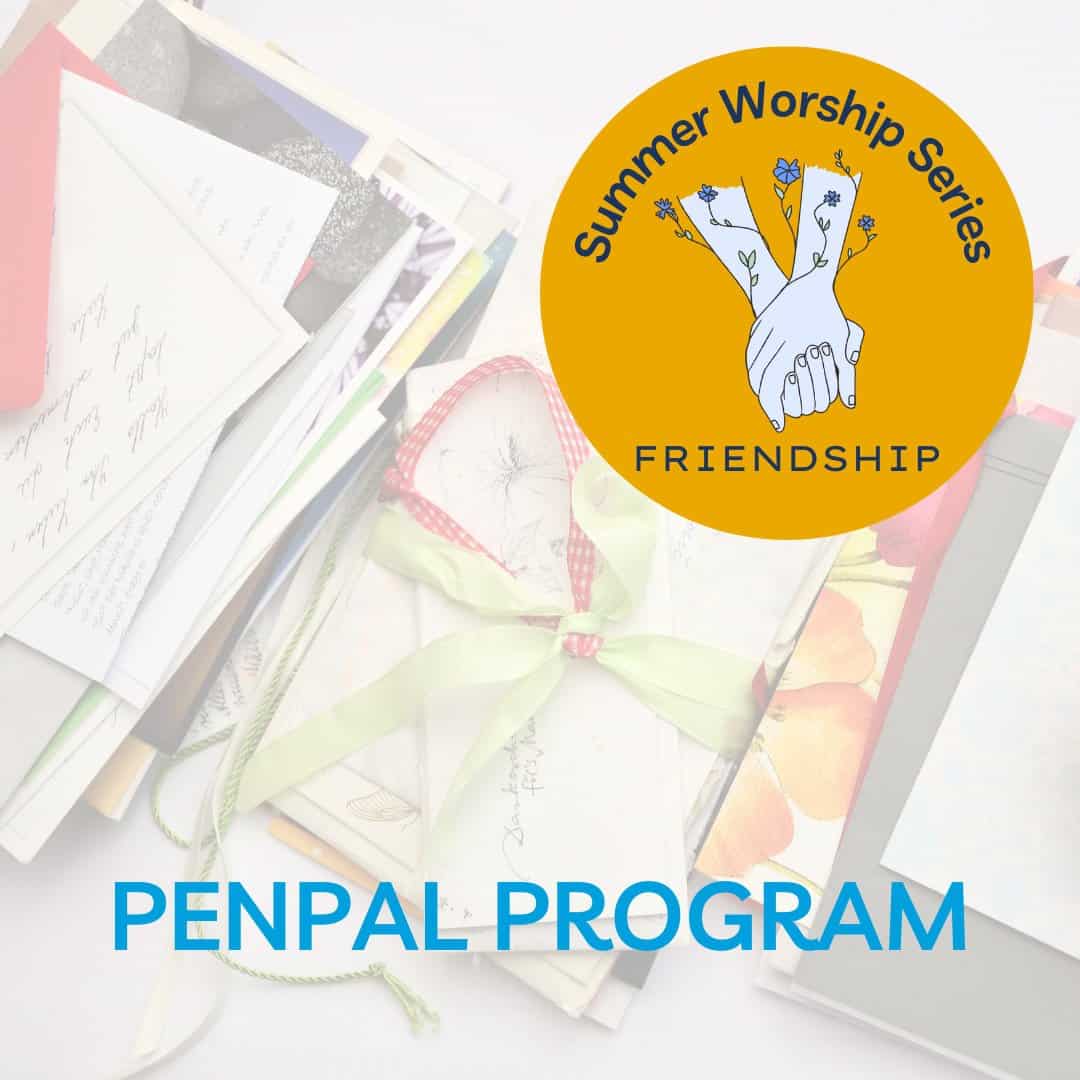 Companions Journeying Together: PEN PAL PROGRAM
First Congregational Church is collaborating with the Pen Pal program of Companions Journeying Together, Inc. to start a pen pal group. The purpose is to create and share community and positivity with those who have few connections. Many people in prison, especially those with long sentences, end up experiencing severe depression over the years, especially as they lose touch with friends and family. Receiving a single letter, even once a month, can make a significant positive impact on an inmate's daily life.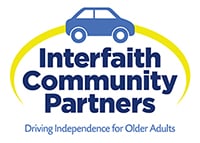 Drivers Needed!
We have an immediate need for volunteer drivers as our requests for rides continues to increase. We provide all training and have very flexible scheduling so you can volunteer when it works for you! Please call the ICP office at 708-354-9328 for complete details and a volunteer application.
Library Delivery Drivers
ICP partners with local libraries to offer home-bound delivery service for older adults who do not have any other way to receive library materials. We're in need of 1–2 volunteers for library deliveries for Indian Prairie Public Library. Deliveries would be every other Saturday (or once per month if that is what you can do!) Please call the ICP office at 708-354-9328 for complete details.
ABOUT ICP: Interfaith Community Partners (ICP) provides older adults with safe, accompanied transportation to medical appointments, therapies and life-enhancing errands. Our generous donors and a network of kindhearted volunteers allow us to provide these services at no cost to clients. A few hours of your time can make an enormous difference to some of your neighbors.
Call the ICP office at 708-354-9328 or click below to visit the website for more information or to request a volunteer application or client intake form.

Companions Journeying Together
Board Member: First Congregational has been so supportive of us. We would welcome one of your congregants to join our board. We have monthly virtual meetings and are a working board.
Financial person who would serve on a committee to help with budgeting, overhauling our financial reports.
People to help start a pen pal club at First Congregational. It can be very helpful for prisoners to be in correspondence with people in the free world.
Someone with space in their garage to collect donated books, greeting cards and other supplies until we can retrieve them. Western Springs is often a central point between people who have materials to donate to us and our staff and volunteers who utilize those materials.
Someone to help prepare mailings for Aunt Mary's Storybook Project. Our volunteers who have been inside a facility would bring you the books and recorders from one Aunt Mary's Storybook Session a month. You would download the recordings onto virtual links, which would be sent to the caregivers of the children whose parents are sending books and recordings, then take them to the post office. You would not have to front the cost of postage.
Join our Events Planning Committee to plan and execute fundraising events.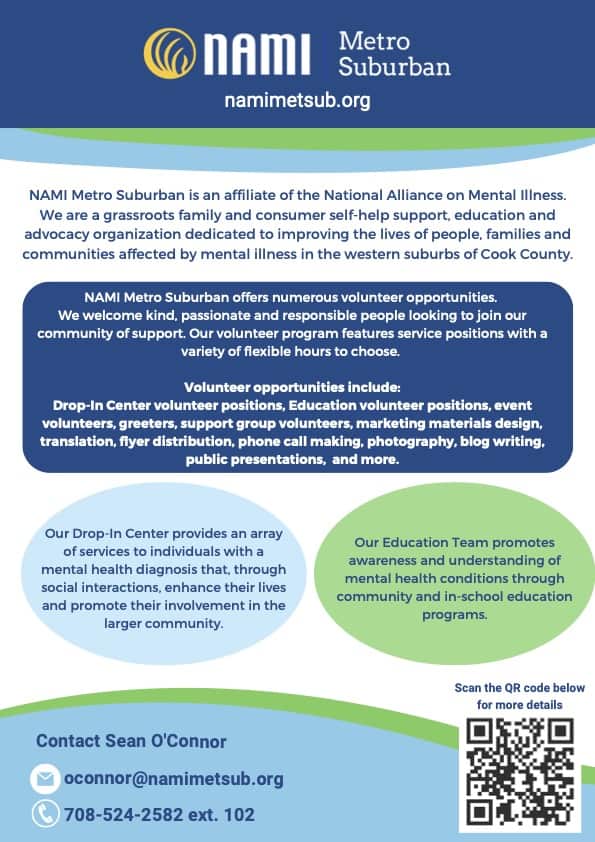 NAMI Metro Suburban
NAMI Metro Suburban offers numerous volunteer opportunities.
We welcome kind, passionate and responsible people looking to join our community of support. Our volunteer program features service positions with a variety of flexible hours to choose.
Volunteer opportunities include:
Drop-In Center volunteer positions, Education volunteer positions, event volunteers, greeters, support group volunteers, marketing materials design, translation, flyer distribution, phone call making, photography, blog writing, public presentations, and more.
Contact Sean O'Connor by email or call 708-524-2582 ext. 102.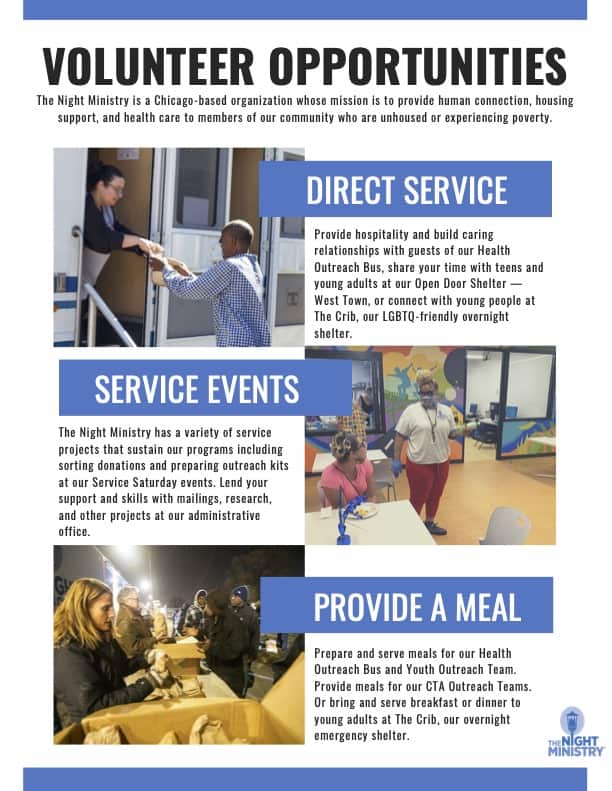 The Night Ministry
The Night Ministry is a Chicago-based organization whose mission is to provide human connection, housing support, and health care to members of our community who are unhoused or experiencing poverty.
DIRECT SERVICE:
Provide hospitality and build caring relationships with guests of our Health Outreach Bus, share your time with teens and young adults at our Open Door Shelter — West Town, or connect with young people at The Crib, our LGBTQ-friendly overnight shelter.
SERVICE EVENTS:
The Night Ministry has a variety of service projects that sustain our programs including sorting donations and preparing outreach kits at our Service Saturday events. Lend your support and skills with mailings, research, and other projects at our administrative office.
PREPARE A MEAL:
Prepare and serve meals for our Health Outreach Bus and Youth Outreach Team. Provide meals for our CTA Outreach Teams. Or bring and serve breakfast or dinner to young adults at The Crib, our overnight emergency shelter.
For involvement inquiries and other questions please contact Andrew Hart, Volunteering Coordinator, by email or call 773-506-6033.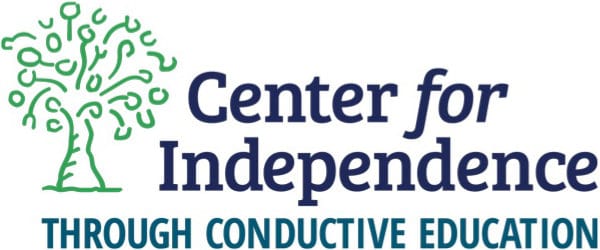 Center for Independence Through Conductive Education
Ongoing:
Grounds cleanup, around building and in playground area
Assorted mailings requiring stuffing, sealing, labeling, stamping of envelopes or newsletters
Sewing/upkeep of therapeutic supplies (such as rolling mats, bean bags, etc.)
Organize/plan craft projects for children with physical disabilities Seasonal
Seasonal:
Lemonade stand volunteers in the summer
Beginning and end of summer deep cleaning
Assemble silent auction baskets or other fundraiser decorations (usually September)
If you have questions or need additional information, please contact Samantha Bondi.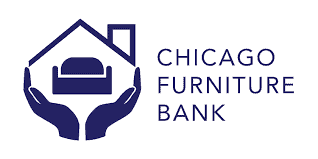 Chicago Furniture Bank
The mission of the Chicago Furniture Bank is to provide dignity, stability and comfort to Chicagoans that face poverty by allowing clients to handpick an entire home's worth of furnishings for free.
We believe everyone should be able to sleep in a bed, share a family meal at a kitchen table, and enjoy the comfort of a furnished home.
If you are interested in learning more about volunteer opportunities or donating furniture, visit chicagofurniturebank.org.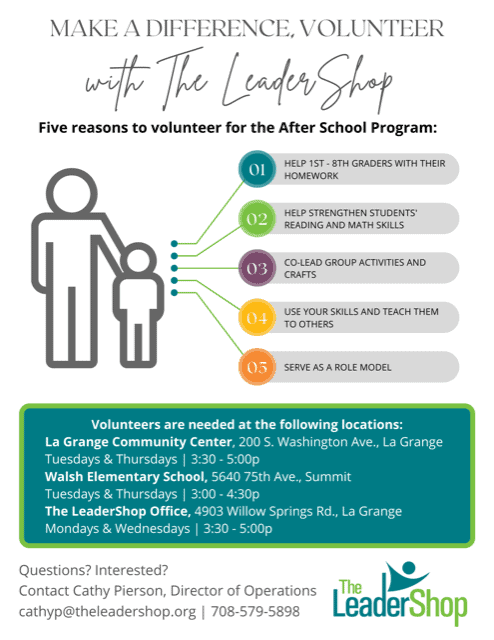 Become a Mentor. Make a Difference.
The LeaderShop is in need of adults to build a positive mentoring relationship with elementary and junior high school youth in their Mentoring Program.
As a mentor, you will:
Meet for at least four hours a month
Attend Monthy Mentoring Events, as available
Share common interests with your "Mentee"
Equip youth with necessary life skills
Learn new life perspectives
Make a difference
Start making a difference TODAY. If you are interested in becoming a Mentor, click below to email Cathy Pierson, Director of Operations or call 708.579.5898.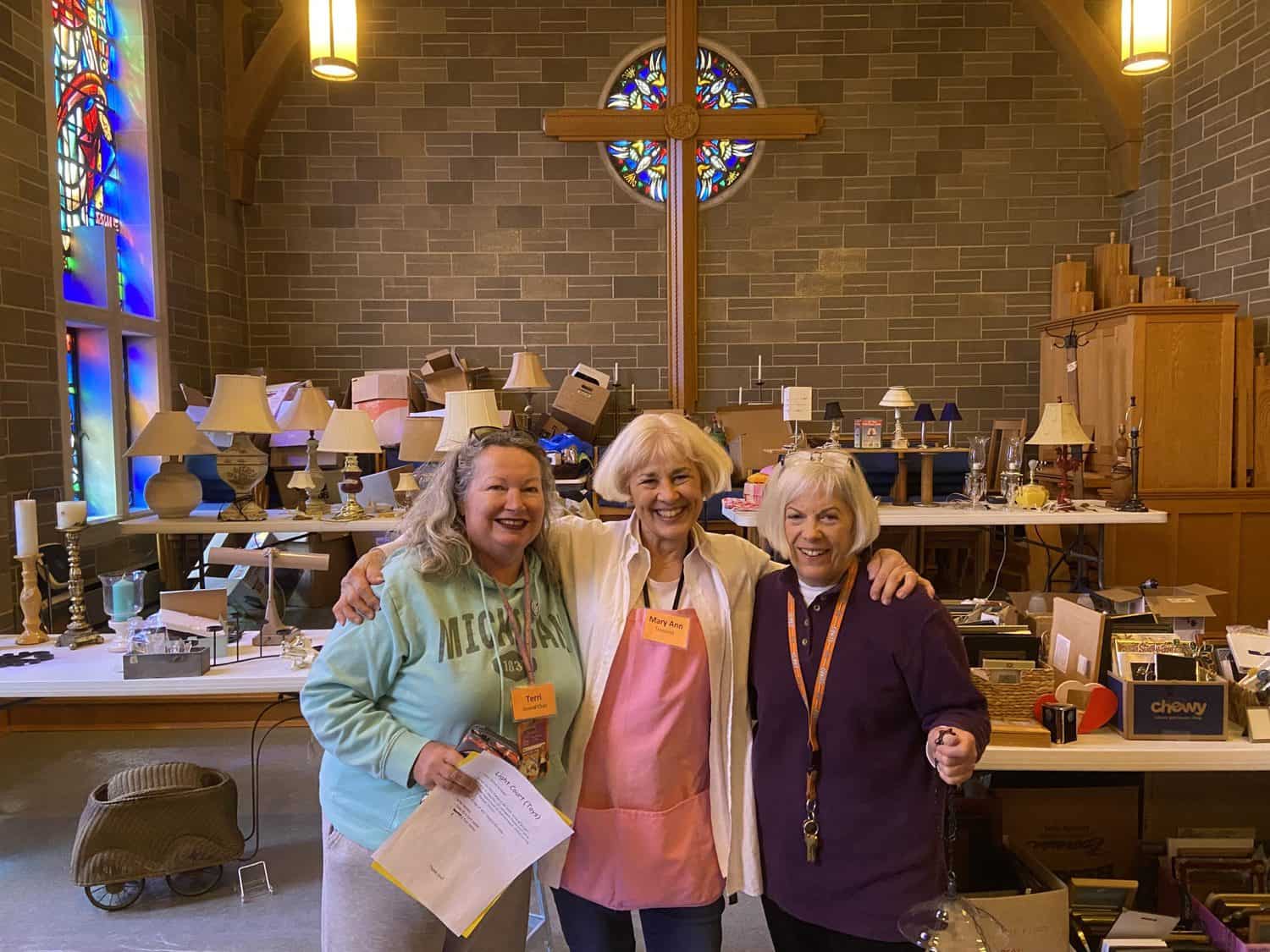 Rummage
Our semi-annual all-church Rummage Sales are Woman's Society's largest undertakings. Sales of the proportion to which these have grown wouldn't be possible without the generous support and involvement of all of our church members. Over 250 people come together each October and April to help Woman's Society. Sale profits are then shared with non-profit agencies close to home and around the world as well as the First Congregational Church of Western Springs.
For more information on our semi-annual Rummage Sales, please click below:
SMALL GROUPS FAITH & FELLOWSHIP
We provide the men and women of First Congregational Church opportunities to come together in small groups to serve the community and the wider world through our faith and fellowship groups.