What is the
Woman's Society?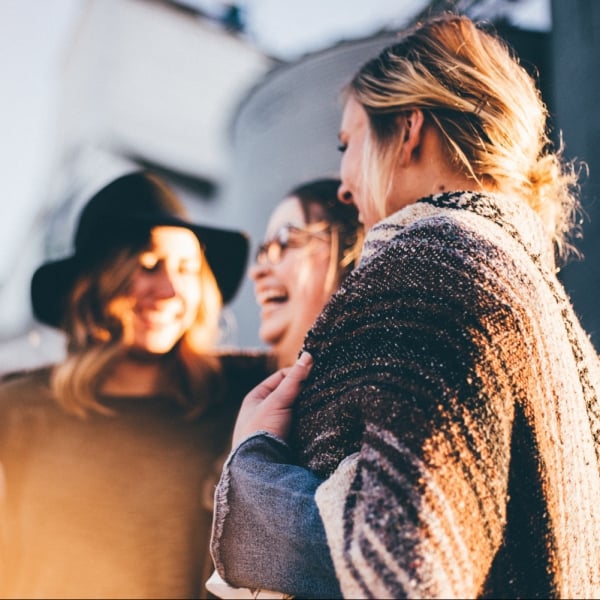 Woman's Society is an intergenerational group of over 100 women who promote the values of fellowship, hospitality, and service. The group is open to all women of the church, as well as non-member friends of the church.
Woman's Society meets once or twice a month from September through June. Once a month, smaller groups (chapters) meet in a member's home, often for lunch, but sometimes just for dessert and coffee. Most chapters meet midday on the first Thursday, with chapters also meeting in the evening and on Friday morning to better accommodate different schedules. Five times a year on the third Thursday of the month, all members gather in Plymouth Hall for lunch at 12:30pm and a special program from 1:30-2:30pm. Meetings are no more than two hours long and by no means mandatory. Come whenever your schedule permits.
Service
Our semi-annual all-church Rummage Sales are Woman's Society's largest undertakings. Sales of the proportion to which these have grown would not be possible without the generous support and involvement of our church members and friends. Over 250 people come together each October and April to help Woman's Society. Sale profits are then donated to non-profit agencies close to home and around the world as well as the First Congregational Church of Western Springs.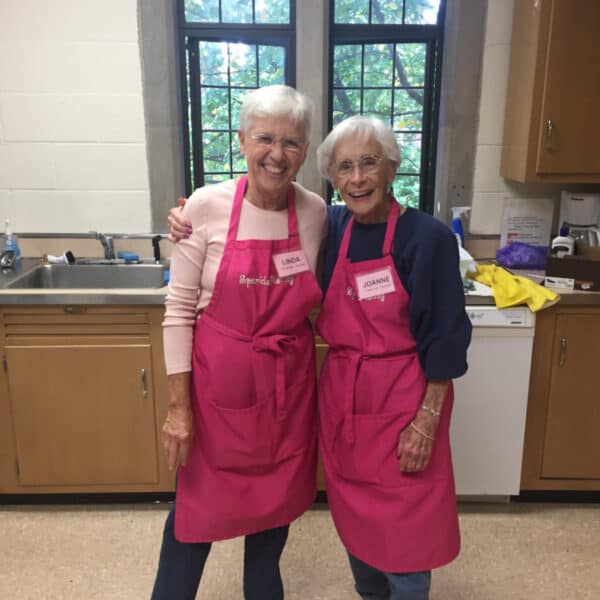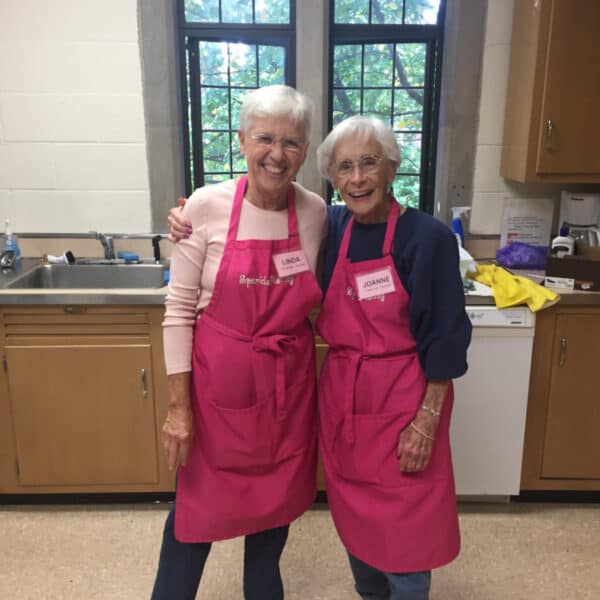 Hospitality
For years, Woman's Society has had the honor and privilege of standing beside church members who are mourning the loss of a loved one by serving coffee and cookies following memorial services. On such occasions, Woman's Society members may be called upon to serve coffee or tea in our parlor and/or provide cookies for these receptions.
It has become a tradition in recent years for Woman's Society to host a special coffee hour after our Congregation's Annual Meeting in January. Members provide treats and create a warm and inviting space in Plymouth Hall. The refreshments and fellowship are greatly appreciated by young and old who attend the coffee hour.
Fellowship
We at First Congo are a church that loves the gifts of friendship and fellowship, and Woman's Society is no different. When women of all ages come together to share a meal, lend a hand, work toward a common goal, or enjoy a program via Zoom, good things happen.
If you're interested in joining Woman's Society or if you're not quite ready to jump in but want to learn more, contact Nancy Sutherland at nancysutherland@msn.com or Jeannette Lloyd at jeannette@wscongo.org.