The Green Team has as its mission to promote environmentally responsible behavior within the church and by its members and the greater community. Toward that end, the Green Team seeks to provide guidance to our congregation and community on wise practices to preserve and protect God's creation.
The Green Team is always working on ways to make the church and church activities more "green." At the November 2019 Green Forum planning session, the Green Team formed small committee groups to pursue:
Solar initiatives
Environmental education
Community partnerships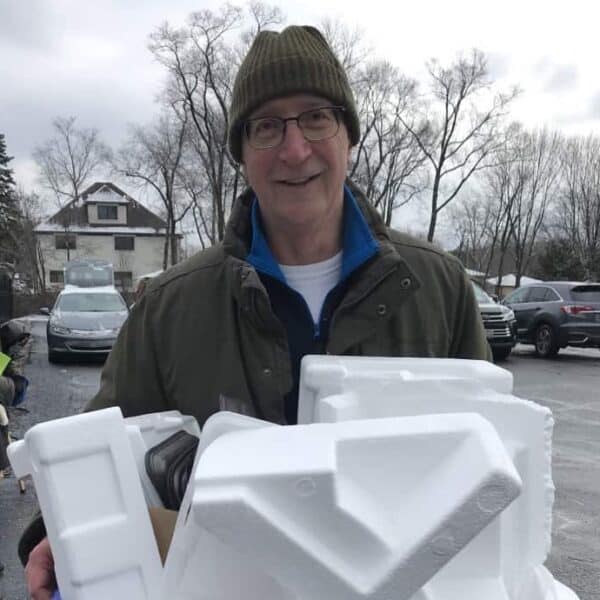 Meet Joe Skvara
If you'd like to volunteer for one of these groups, contact Joe Skvara at joeskvara@gmail.com.
Below are a few examples of our team's green initiatives.
Monthly Syrofoam Collections
The Green Team spearheaded, and now co-sponsors with the Village of Western Springs, monthly Styrofoam (#6 polystyrene) collections for recycling by Dart Container, keeping the non-degradable material from landfills. Collections take place on the 1st Saturday of each month in the parking lot of the Western Springs Recreational Center at 1500 Walker St. from 9am – 12pm. To volunteer, please contact Wendy Vichick at 708.712.8686.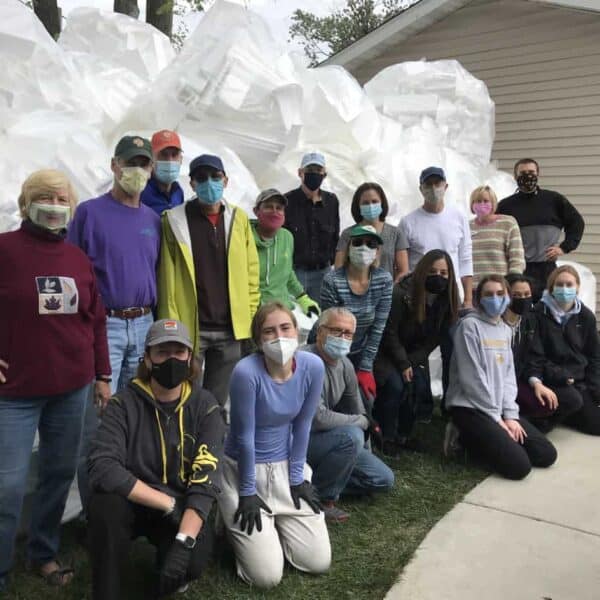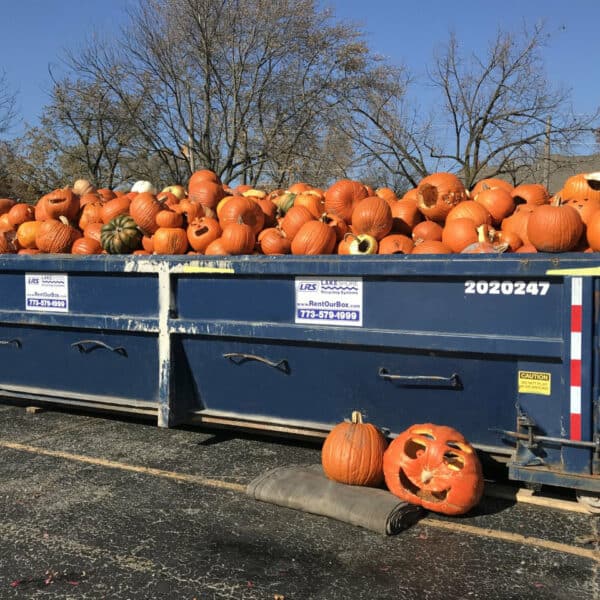 Pumpkin Smash
The Green Team, along with the Village, holds a "Pumpkin Smash" composting event the Saturday after Halloween. In 2020, this initiative diverted 1300 pumpkins from a landfill to avoid greenhouse gas emissions.
Holiday LIghts REcycling
The Green Team began collecting discarded holiday lights in three locations throughout Western Springs (Village Hall, Village True Hardware, and Thomas Ford Memorial Library) for recycling through a program with SCARCE in Addison. Collections run through January 31st each year.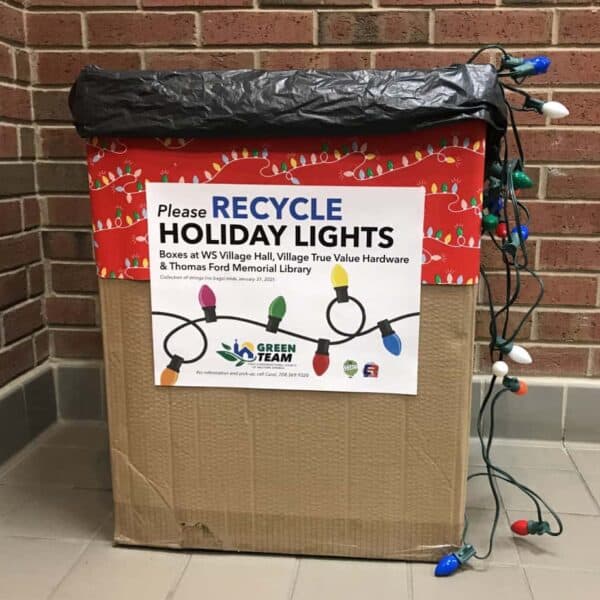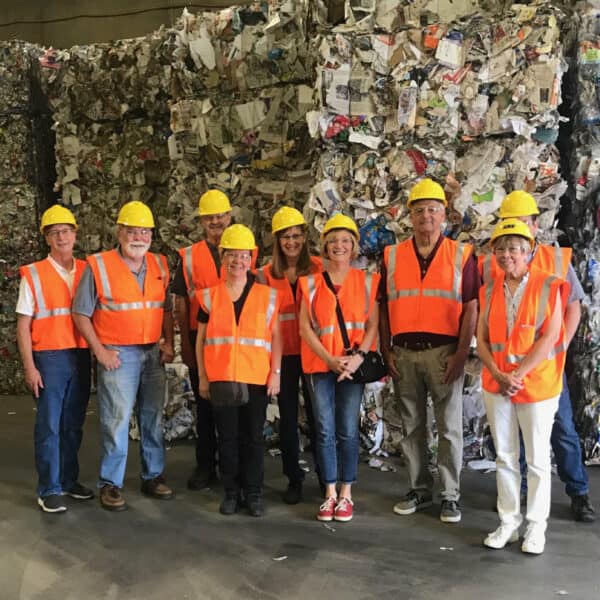 The Green Team set up dishwashing stations at the kick-off picnic and encouraged people to bring non-disposable plates, cups, etc.
The Green Team ensures all rooms/offices in the church have trash AND recycling bins.
The Green Team educates the congregation about green initiatives and simple things they can do at home to be "greener." They hope to hold another Green Expo soon!
The Green Team has previously organized a plastic bottle cap collection. The Team collected more than 800 lbs. of caps that were used to make two benches. The benches were then donated to Pilgrim Park and Tower Hill Camps — sister UCC camps in IL and MI.
The Green Team has been active during rummage sales, collecting and recycling unused cardboard and plastic bags.
The Green Team has promoted the use of ceramic, melamine and glass during coffee hour and special events to eliminate the use non-recyclable cups and paper products.
The Green Team is looking for new members to fulfill its mission. If you are interested in joining the group or would like more information, please contact Sue Klein at 708.502.0231 or Joe Skvara at 708.990.1325. Join the "Environmental Enthusiasts" group on Realm for updates, too!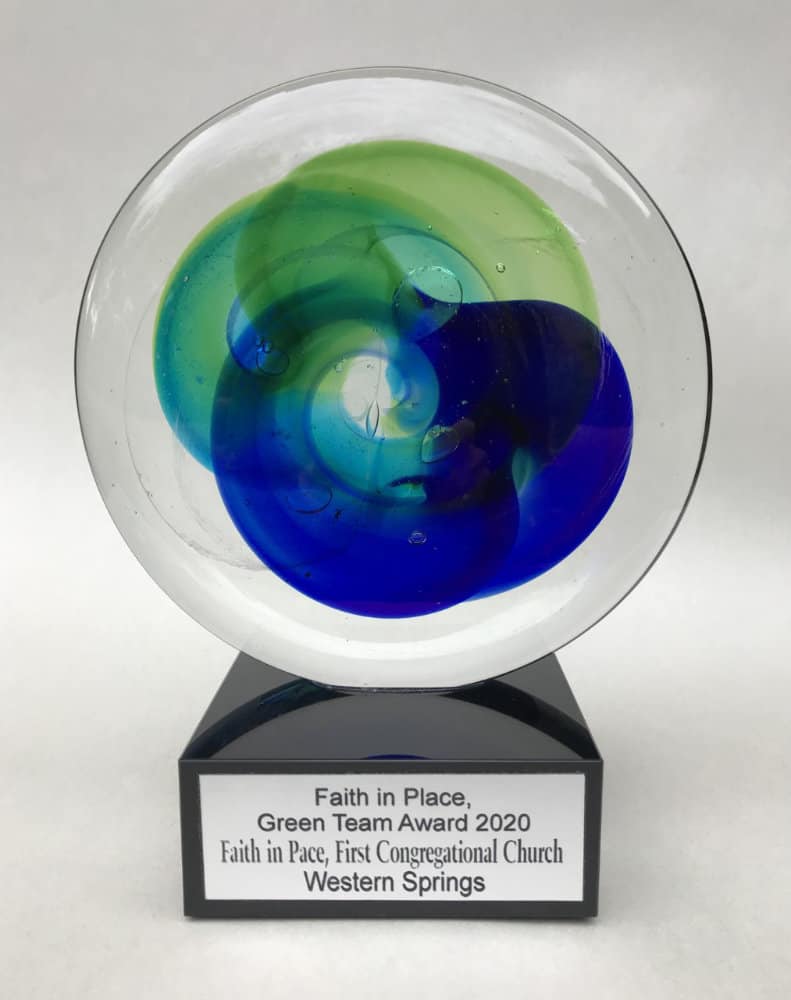 Green Team Resources & Tips
The Green Team promotes environmentally responsible behavior within the church and by its members. The Green Team has put together tip sheets with resources to help make reducing, reusing, and recycling easier for you.
Click here for tips for resources on how to make REDUCING, RECYCLING, and REUSING easier.
Click here for wise practices and purchases in the KITCHEN.
Click here for wise practices and purchases in the BATHROOM.
Click here for DIY CLEANING SOLUTIONS.
Click here for information on COMPOSTING.
Click here to learn HOW TO MAKE A T-SHIRT BAG.
Click here for information on RAIN BARREL and RAIN GARDENS.
Throw it Away…
But Where is Away?
Click on the links in the images below to get the answer and more information:
Click here for information on our Monthly Village Styrofoam Collection!