FIRST CONGO'S
ART MINISTRIES
Scripture bears witness to a God who is Creator of all that is, seen and unseen. As humans, we are created beings; the psalmist celebrates that we are "fearfully and wonderfully made". We are part of creation, but we are also unique, as we are created in the image of God. Therefore we are created and creative. Nothing is more human than art — and yet, nothing is more inherently sacred.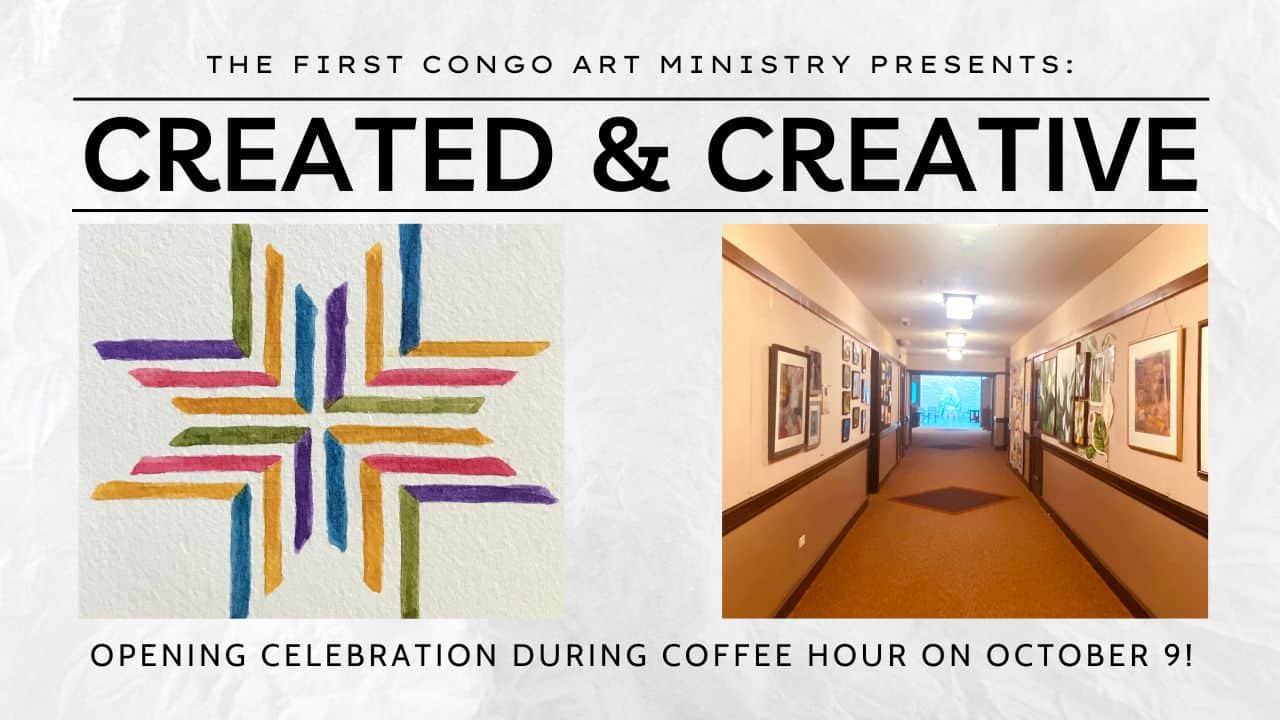 The members of the newly-formed Arts Ministry team at First Congregational Church are each artists themselves. Nestled under the Christian Ventures Committee and convened by Rev. Katherine Willis Pershey, this team's purpose is to celebrate the arts by transforming a portion of the hallway in the Christian Education building into a gallery. The first exhibit, Created & Creative, features work from members of the team: Nanette Farina, Ron Searl, Lori Harris, Anita Gareiss, Jess Root, and Sally Brandenburg.
Join us for an Opening Celebration during Coffee Hour on October 9th!