Volunteer Opportunities
First Congo provides numerous opportunities to serve others locally and afar. Read below to learn about current volunteer opportunities, some of which may change frequently. For additional information or if you have any questions, contact Meredith Onion at meredith@wscongo.org or call 708.246-1900.
NEW MOMS
New Moms need volunteers to work a once-a-week front desk shift. The shifts vary from 2–4 hours. At the front desk, you will be responsible for answering emails, phone calls, and any questions from the moms living in the Transformation Center. You will also greet visitors and moms alike as they come through the doors.
If you're interested or have any questions or concerns, please email volunteer@newmoms.org. You will be required to undergo COVID orientation before you begin where you will learn New Mom's COVID procedures.
Cradles to CRAYONS
Cradles to Crayons is looking for volunteers to help sort donations at their Giving Factory! Sort toys and fill orders for underserved kids across Chicagoland. By helping Cradles, you are supporting an organization that partners with NEW MOMS families. Like New Moms, they are committed to breaking the cycle of poverty for children everywhere.
If you are interested, please CLICK HERE to visit their website or email volunteerchicago@cradlestocrayons.org.

Current Volunteer Opportunities

:
Friday service for February:
We still have some slots open for February service. Please CLICK HERE to read volunteer descriptions and see available dates/times. At this time, we cannot allow volunteers younger than 16 years old.
Friday service for March:
Please CLICK HERE to read volunteer descriptions and see available dates/times. At this time, we cannot allow volunteers younger than 16 years old.
Registration:
When we move to our new location this spring, we will need more volunteers to handle client registration using the Link2Feed online platform. Training includes an online portion done at your convenience, and live training in April. Once trained, we ask volunteers to register clients at twice each month. Each shift will be 2–3 hours. If you are interested in being trained for this volunteer role, please email us at info@westchesterfoodpantry.org.
Food reclamation:
Each week, volunteers go to five different establishments to pick up food that is no longer sellable, but still perfectly fine to eat. Volunteers must be able to lift heavy boxes and have a large, reliable vehicle. This volunteer role is a year-long commitment of 1 day/month (12x/year). It takes 60–90 minutes for food reclamation and food must be picked up between 11:30–1pm on Fridays. If you are interested in this volunteer commitment, please email us at info@westchesterfoodpantry.org.
As always, thanks for being a part of the Pantry's success. Need rose 71% in our area last year, and your donations and service helped us meet that need head on. 2020 was a challenging year, but we made it with your support. Thank you!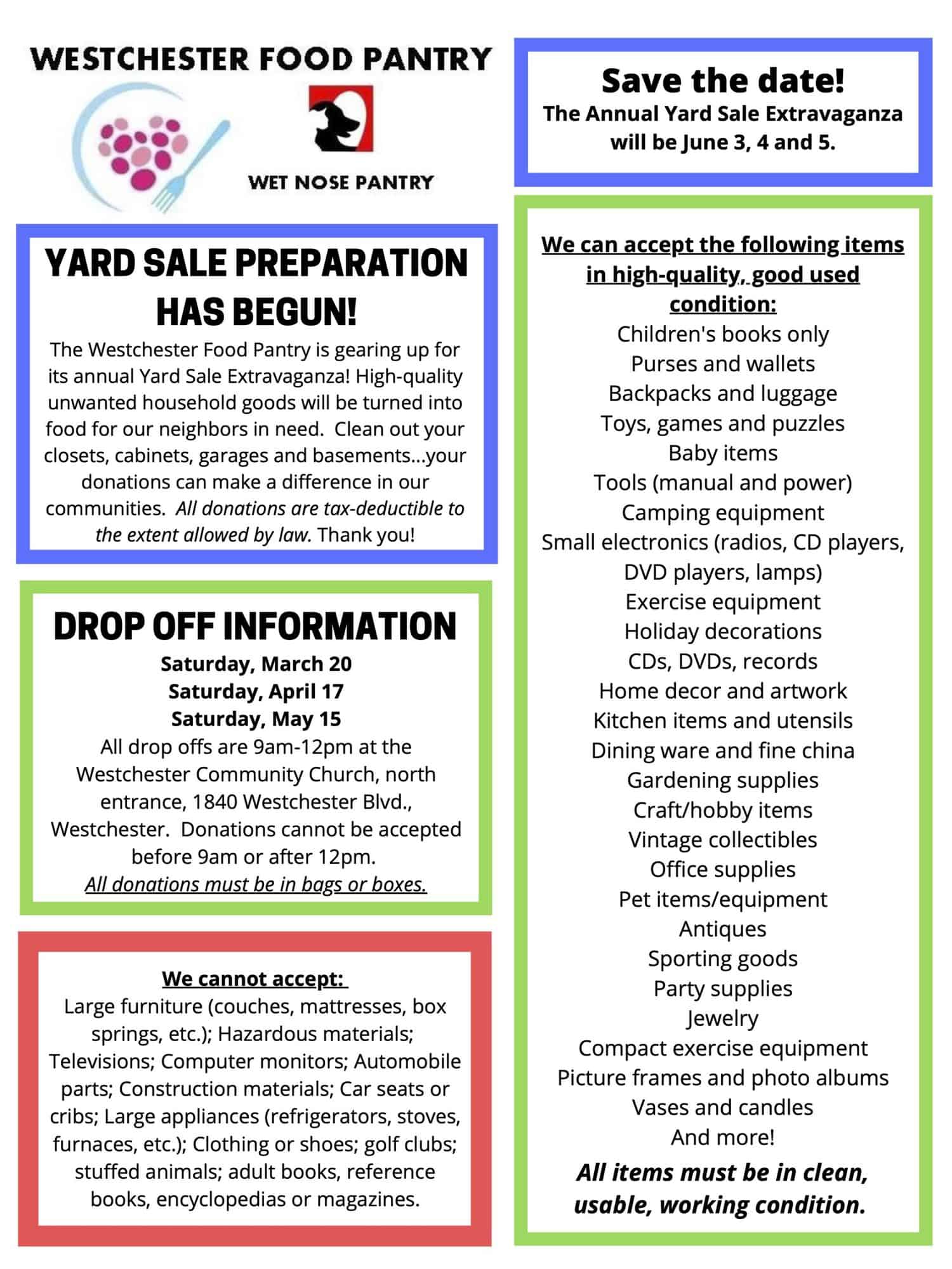 Annual Yard Sale Extravaganza!
June 3, 4 & 5th
DONATIONS ACCEPTED: 9am–12pm on March 20, April 17 and May 15
Westchester Community Church
1840 Westchester Blvd. in Westchester
The Westchester Food Pantry is run entirely by volunteers and relies entirely on donations of food and funds. One way to donate is to contribute to and shop at our Annual Yard Sale Extravaganza!
The Yard Sale Extravaganza is a huge fundraiser for the Pantry—we made over $13,000 last year!—but we can't do it without your help. The Yard Sale, and the Donation Drop-Off Days leading up to it, require a huge amount of volunteers.
How it works: donors drop off high-quality household goods on our three Donation Drop-Off Days (March 20, April 17 and May 15). Two shifts of volunteers unload, sort and price the donations on each donation day, and items are packed and stored until the Yard Sale on June 3, 4 and 5. The Donation Drop-Off Days and the Yard Sale Extravaganza are a TON of fun–please join us! Note: all volunteers must wear masks and gloves will be provided.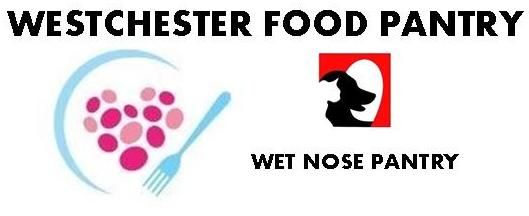 NaMI METRO SUBURBAN
Volunteers are at the heart of NAMI Metro Suburban's programming. We are currently seeking adult volunteers to support our Drop-In Center services, facilitate Family Support Groups, teach Basics and Family to Family Classes, help out at events, serve on our Board of Directors, etc.
If you are interested in learning more about volunteer opportunities, please complete a volunteer interest form at www.namimetsub.org/volunteer or contact Nikki at rashes@namimetsub.org / 708-524-2582 x 207.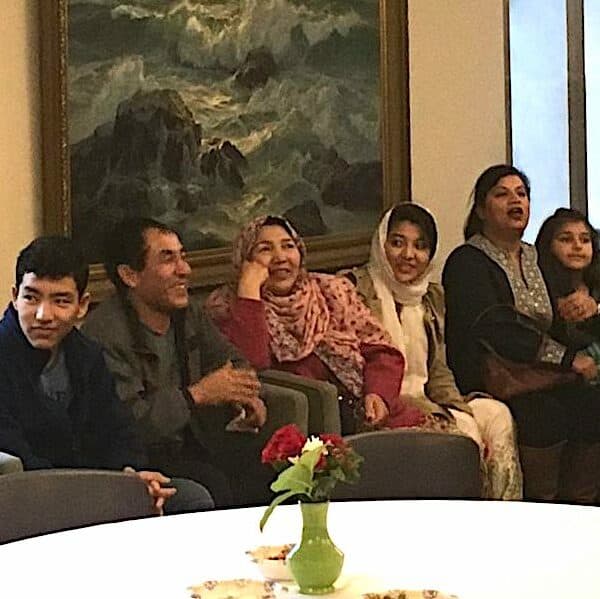 REFUGEE RESETTLEMENT
Working under our Mission and Outreach committee and in conjunction with an agency called Refugee One, our mission is to help resettle a refugee family every two years, from countries like South Sudan, Syria, Eritrea, and Afghanistan. Our church has been involved with this ministry for more than 55 years.
WOMAN'S SOCIETY
1st and 3rd Thursdays, 12:30-2:30pm (evening chapter & Friday morning chapter available).
This inter-generational group of women focuses on three things: fellowship, hospitality, and service. The group is open to all women of the church, as well as non-member friends of the church.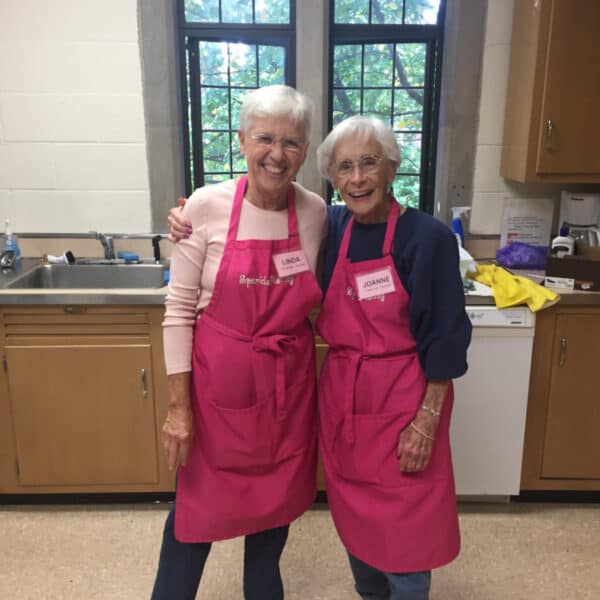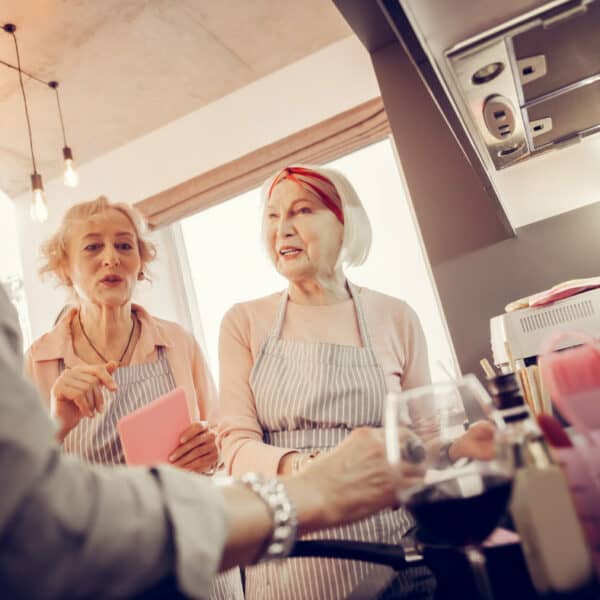 DINING FOR WOMEN
Currently meets virtually on the 2nd Tuesday of the month at 7PM. We look forward to sharing dinner together again when the time is right.
Dining for Women (DFW) is a global giving circle that funds grassroots projects working in developing countries to fight gender inequality. DFW celebrates the power of the individual to see an injustice and act to change it; to see need and act to fill it. We are deeply involved in the grantees we support and the problems we seek to address.
The Dining for Women Chapter supported by our church just received national recognition of our 10th Anniversary: "Every time your chapter meets, you are harnessing the collective power of women and girls which brings us all together in recognition of our common humanity. Thank you for your time, your creativity and your dedication to your chapter, our grantees and Dining for Women."