here's what's happening during lent:
Youth Sunday
March 7 at 9:30AM on YouTube
Plymouth Fellowship will lead the pre-recorded worship service on this 3rd Sunday of Lent.
Labyrinth Walks
Thursdays & Sundays throughout Lent
Christian Ventures is pleased to announce we are offering Labyrinth Walks during Lent. There are two options each week:
Thursdays from 4pm-6pm
Sundays 1pm-3pm
To reserve a time to walk, families or individuals may contact Bob Kos at bobkos@hotmail.com or (708) 317-8056. Only one family will be allowed at a time with a labyrinth guide. Covid precautions, including wearing a mask and maintaining a 6-foot distance between non-household members, must be maintained. CLICK HERE for the Small Group Gathering Guidelines form to be completed prior to walking the labyrinth.
We hope you will consider adding a Labyrinth Walk to your journey through Lent!
Vespers Evening Worship
Wednesdays at 7:30PM starting Feb. 24 via Zoom
Gather together for this evening prayer service, which will include scripture and music. To receive the Zoom link, please email Beth Tracy at beth@wscongo.org.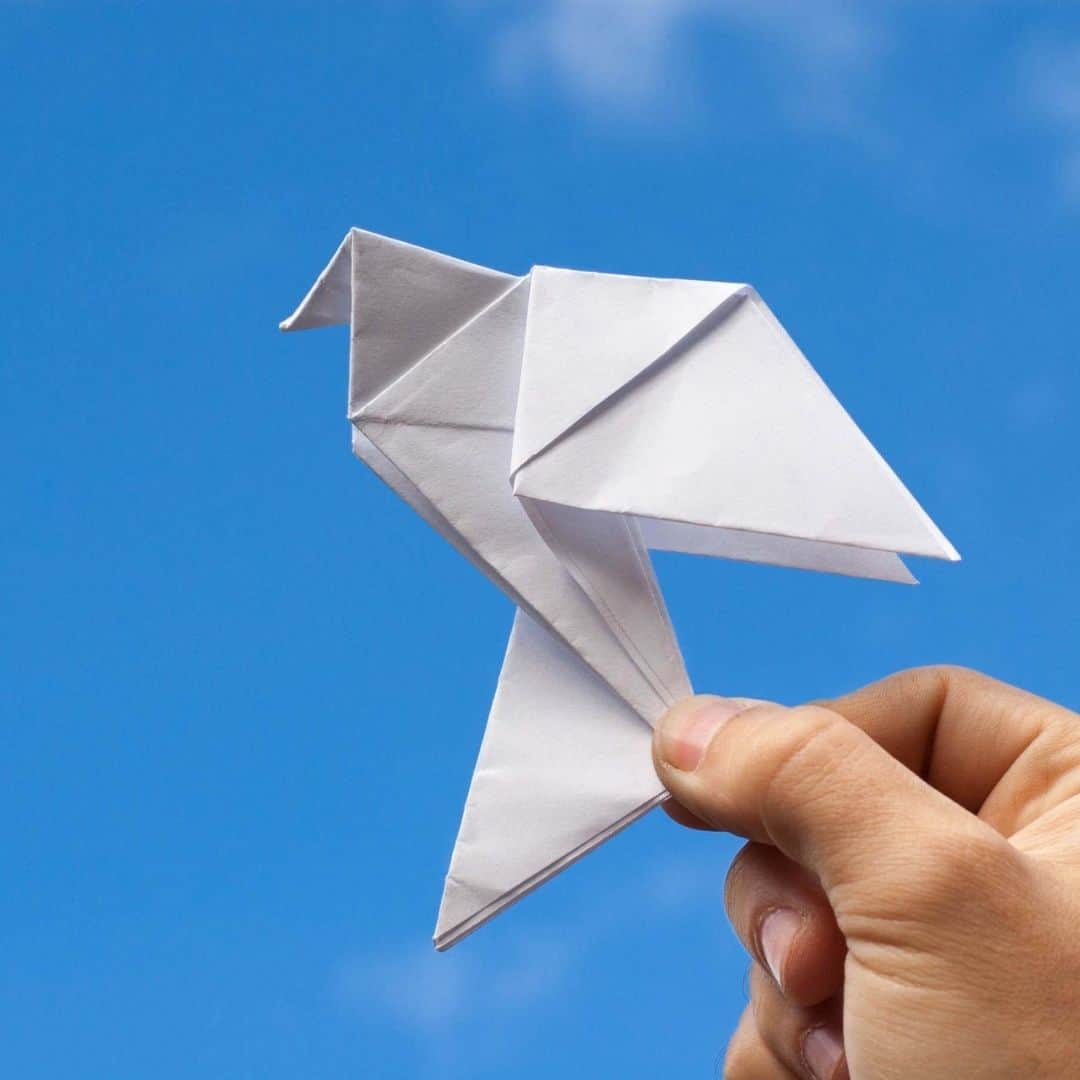 Origami Dove Workshop
Missed the Origami Dove workshop? Click below to view the recorded Zoom class. Learn how to create the dove and use it as a reminder to help you let go and draw closer to God.
2021 Lenten Devotional: Again & Again
In Lent, we're reminded that, again and again, suffering and brokenness find us. We doubt again, we lament again, we mess up again. Again and again, the story of Jesus on the cross repeats — and yet, in the midst of chaos, God offers a sacred refrain: "I choose you, I love you, I will lead you to repair." Again and again, God breaks the cycle and offers us a new way forward.
This theme provides a clear invitation in a time when much is unclear. Even while apart, we come to God again and again in prayer. Even if from a distance, we will continue to be community to one another — especially when it's hard —by choosing each other over and over again. We will continue to love God with the same persistence God chooses and claims us.
If you would like to receive a daily email and/or a printed copy of our Lenten Devotional, please contact devotions@wscongo.org. To read a flipbook version of the Lenten Devotionals, click the button below.
LENTEN SCRIPTURES FOR FAMILY TIME
Create a special time for your family — maybe every day — where you all can share a simple spiritual practice. Use a corner of your family room and place a candle on a table. Invite your family and God to be together. This can be such a gift to you and your family.
Light the candle, take a few deep breaths and say a prayer (Help, Thanks, Wow), read scripture (download Lenten Scriptures below) or the First Congo devotional. Share where you saw or noticed God today. Tell each other, "God loves ___!" Create this new time at the dinner table or before bed. Even if just for a few minutes. Most importantly, be quiet and listen for God to speak to you. God is always present and with us.
LENTEN STORIES with MISS HOPE
Families can listen anytime to Lenten Stories with Miss Hope on our podcast channel. Storytime is part of the Children's Ministries Lenten experiences for our children.
MIDDAY MONDAY WITH MEREDITH
Mondays, 3PM via ZOOM
Beginning February 15th, we'll be discussing the scripture, readings and artwork that follow our Lenten theme Again & Again. We meet via Zoom every Monday from 3–4pm. We'd love to have you join the conversation! Contact Meredith at meredith@wscongo.org to be added to the group and receive the readings and artwork.
Lenten Connection Small Groups:
LECTIO DIVINA
Week of February 17 – April 3, 2021 via Zoom
Lenten Connection is an opportunity to grow your relationship with God and one another through scripture, listening, and thoughtful dialogue. For the five weeks during Lent, we encourage everyone to join a small group, which will meet via Zoom, to experience Lectio Divina — a way of reading, listening and sharing scripture in a meaningful way. There are many days, times, and locations available. These meetings will begin around Ash Wednesday, Feb. 17th, and end by Easter, April 4th. The exact meeting dates and zoom links will be sent to you by your group leader.
Palm Sunday
March 28 on YouTube
On Palm Sunday, we remember when Jesus entered the city of Jerusalem riding a donkey, greeted by cheering crowds waving palms and branches. It is a celebratory day, but we know that the same crowds that cheered on Sunday soon turned on him and jeered.
Maundy Thursday
April 1 on YouTube
On Maundy Thursday, we remember the night before Jesus was betrayed, when he shared the Last Supper with his disciples and gave them a New Commandment, to love one another. Please gather bread and drink and light a candle prior to this pre-recorded service.
Good Friday
April 2 on YouTube
We remember with great sorrow that Jesus suffered and died on the cross, a powerful symbol of God's love for all.
Easter Sunday
April 4 — 6:30AM Sunrise Service on the front lawn (registration required) and a pre-recorded service on YouTube
For the sunrise service, bring your own pew and let us gather together (weather permitting). Registration is required (a link will be available in mid-March). We'll hear the Good News that death does not have the final word and that Christ is Risen!

Join us for Worship Online
Please join us weekly on our YouTube channel for our Church@Home worship services.